① Characteristics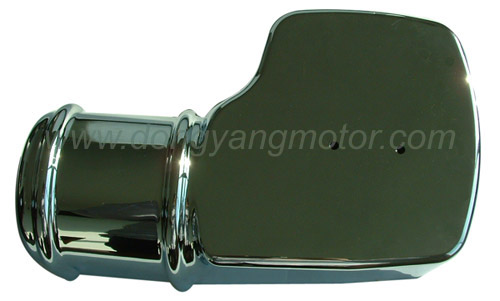 Tarp Gear Motor w/Chrome Cover





Dump Truck Tarp Motor ( Tipper Sheeting Motor, Dura-Torque Gearmotor ), fits most automatic tarps systems.

MOTOR SPECS AND FEATURE (GEAR RATIO 60:1):
3 years warranty

Hi-torque, direct drive 12VDC (or 24VDC) motor (output torque is 440 in. lbs.)

60:1 gear ratio.

60 RPM (+/-6RPM)

Power 600W ( L=246mm ) or 900W ( L=276mm, Model 80ZYTS-12/JW-3 )

Epoxy sealed gearbox maintains lubrication.

3-1/8" x 3/4" extended output shaft fits wide range of tarp systems.

Sealed drive shaft and encased bearing prevents contamination.

Chrome/plastic cover and fasteners included.

100% tested for quality control.

MOTOR SPECS AND FEATURE (GEAR RATIO 90:1):
3 years warranty

Hi-torque, direct drive 12VDC (or 24VDC) motor (output torque is836 in. lbs.)

90:1 gear ratio.

40 RPM (+/-5RPM)

Power 600W ( L=246mm ) or 900W ( L=276mm, Model 80ZYTS-12/JW-3 )
Epoxy sealed gearbox maintains lubrication.

3-1/8" x 3/4" extended output shaft fits wide range of tarp systems.

Sealed drive shaft and encased bearing prevents contamination.

Chrome/plastic cover and fasteners included.

100% tested for quality control.

Replaces Aero Power Plus, Donovan #61G/61L, Roll-Rite #1030/1031, US Tarp #11521/13655 and others